So in December 2014 I travelled to Krakòw (apparently pronounced "Cracuff" in proper Polish) with my girlfriend. We went to visit her family nearby and to have some walks in Kraków, try some nice Polish food and relax a bit.
'T was the Christmas-Season, still.
And the famous Market Square was filled with what I would recognize as a Christmas Market, but which I my girlfriends assured me was "just what they do at Christmas".
We also witnessed the preparations of what I can only guess to be a massive New Years celebration.
This was one of few landmarks I actually took a picture of. In rememberence of Polish soldiers in the Second World War. (The actual monument was much bigger and included the statue of some officer an a large pillar.)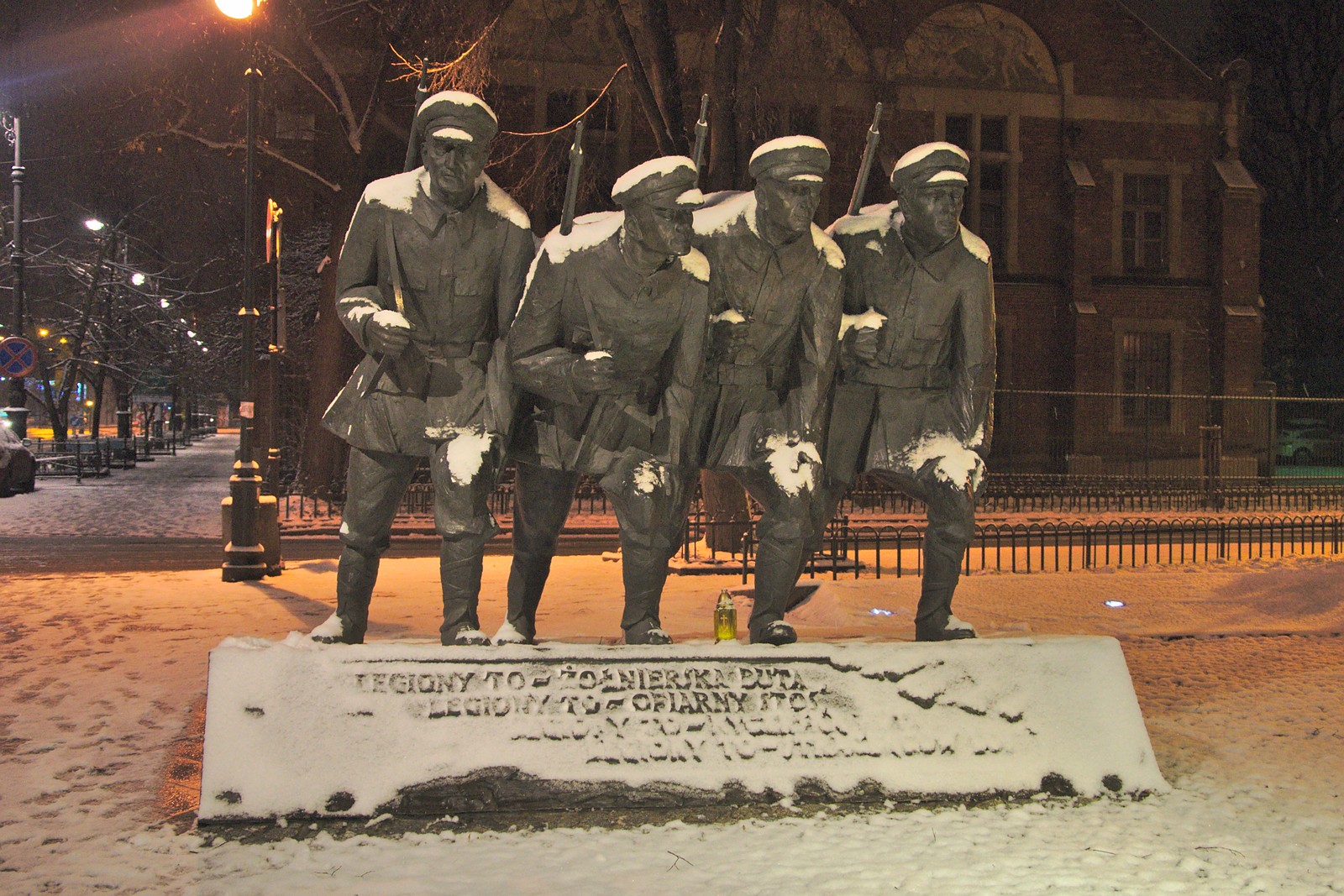 In case you wondered how the look at night and if they light up at all :D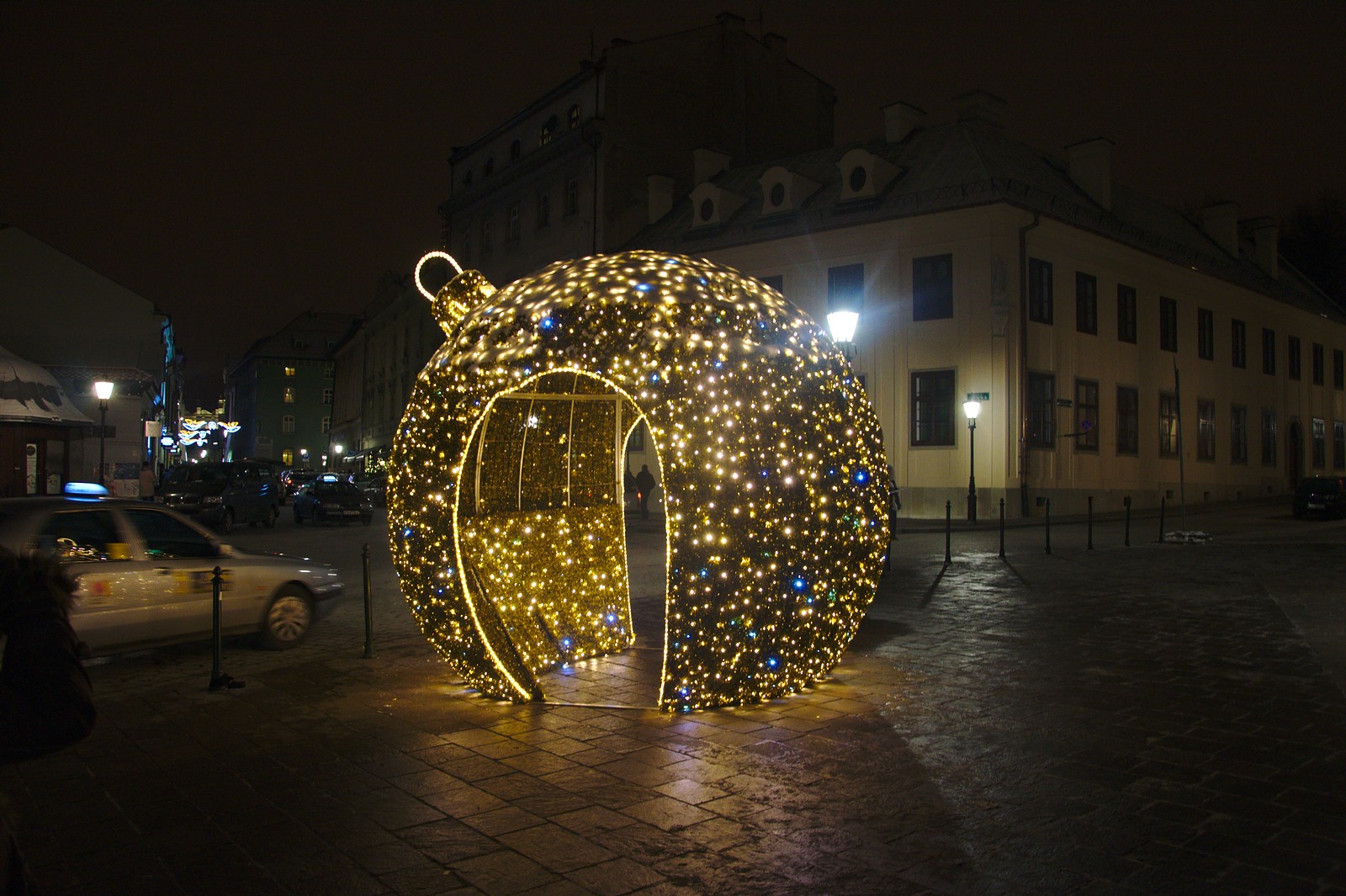 And for a nice and filling ending: Milkbar Tomasza! My girlfriend and I have made it a habit to come here whenever we are in Kraków. The food is really nice, the prices are affordable still and the place looks like a cosy (if sometimes a bit loud) livingroom. For people who actually know what a Polish Milkbar is, it is not actually a Milkbar!